PIAA 540 Series lights are available at Launch Distribution.
Big, bold design in a small package. Ultra thin housing allows for easy installation. Designed specifically for small, mid-size trucks and SUVs. Unique black mesh style lens cover offers additional protection while enhancing your vehicle's appearance.
Available In:
Ion Crystal Fog
Xtreme White Driving
Bulb Type:
12V – H3 55 watt = 85 watt XTRA Ion Crystal
12V – H3 55 watt= 110 watt XTRA Xtreme White Plus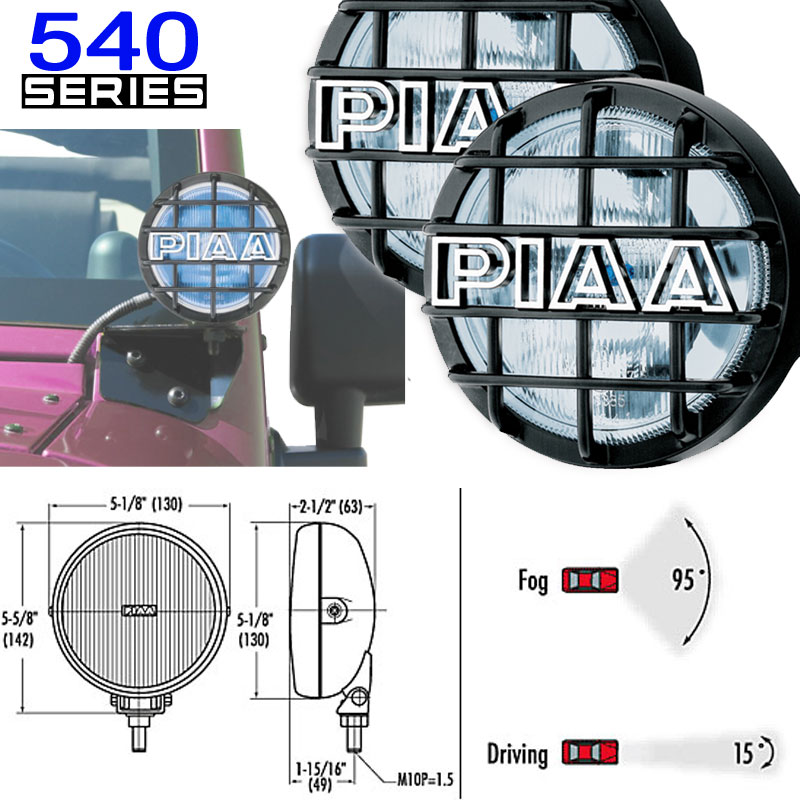 Description:
Black stamped steel housing, and glass lens
SAE Compliant:
Xtreme White Driving
Kit Includes:
Two lamps, wiring harness, relay, switch, and two black mesh style covers.
Place you order
Contact a Launch Sales Representative for pricing at (626) 839-7150.