Launch Distribution is proud to announce the addition of Bully products to our truck and SUV lines.
Bully Truck Accessories pride themselves in designing and manufacturing high-quality Steel and Chrome trim accessories for trucks and SUVs, as well as lighting and interior accessories. From bull bars and grille guards to LED inserts and decorative hitch covers, Bully has all the parts you need to fully customize your truck.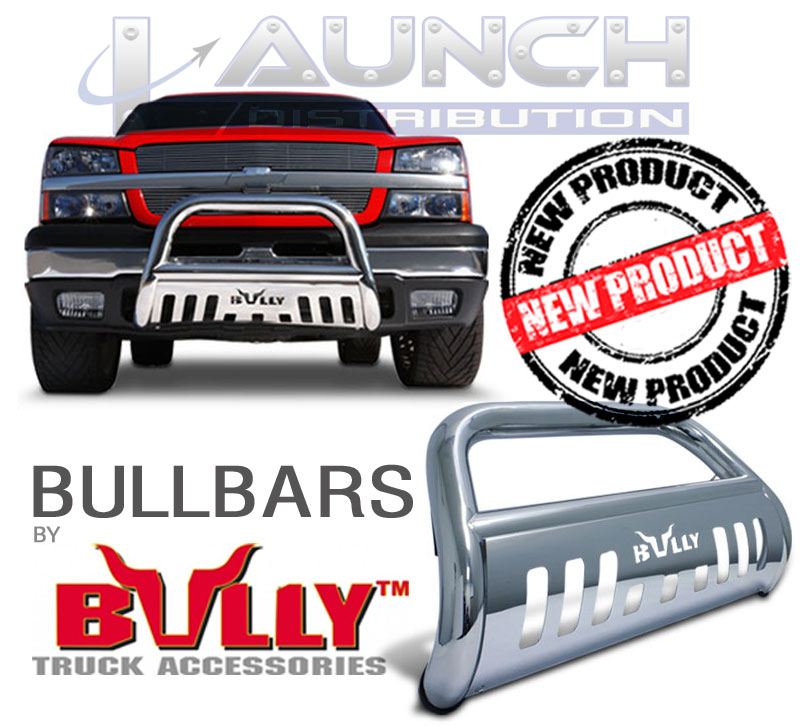 Place you order
Contact a Launch Sales Representative today for pricing and availability at (626) 839-7150.