Now available at Launch Distribution.
NRG Innovations newest addition to their line of steering wheels is the ST-016R 3" deep dish. Available in an assortment of colors it will definitely add a touch of style to your interior. Wrapped in high quality leather or suede, the new wheels have a superb feel and look to them. Whether you're braking late to steal your rivals' apex or cruising around town make NRG Innovations your number one choice for steering wheels.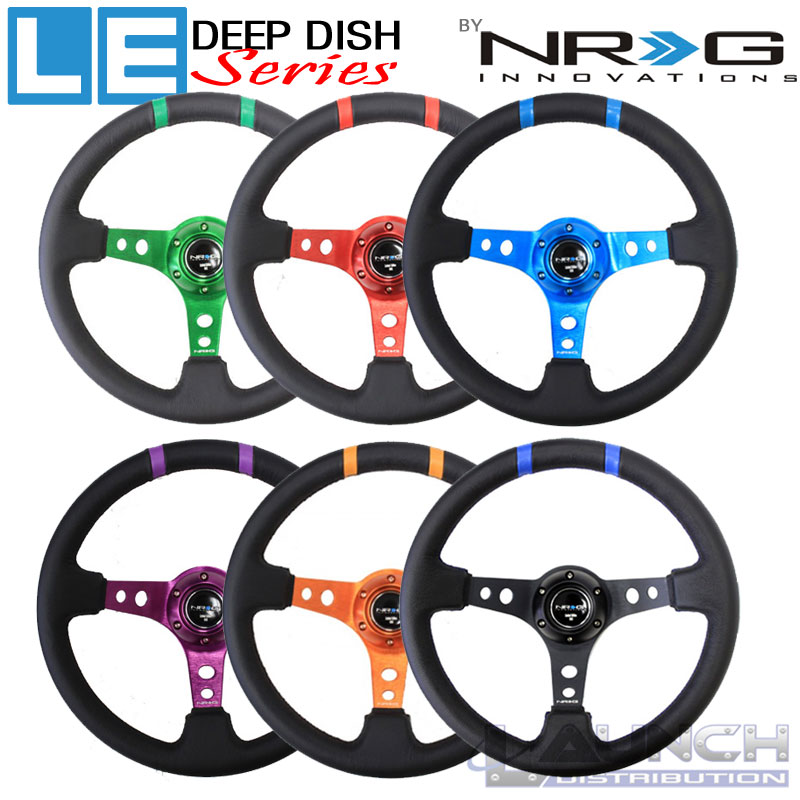 Place your order
Contact your Launch Sales Representative for pricing. (626) 839-7150.