Launch Distribution is proud to announce the arrival of the Takeda Intake System for the Scion FR-S.
ETA Early September 2012. Pre-order Now.
Introducing the all new Takeda Momentum Sealed Intake System for the 2013 Scion FR-S H4-2.0L. In recent dyno testing this system produced 9HP and 10lbs. x ft. of torque and out flowed the factory intake by 54%. This system uses a PRO 5R five layer progressive mesh oiled filter for maximum airflow. Also included is a wrinkle black rotomolded intake tube designed to increase airflow for maximum torque. Takeda intakes come complete with all necessary hardware.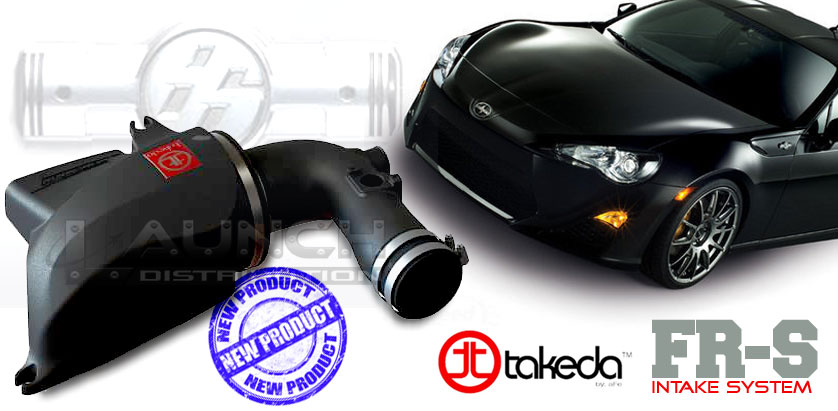 Built-In Air Scoop:
Features a one-piece rotomolded air box that incorporates a built-in air scoop opening that captures cold air from the front of the vehicle.
"Rounded Nose" Filter Top:
An aerodynamic rounded filter top is used to reduce air resistance and direct airflow smoothly into the intake track.
Housing/Air Filter Interface:
This intake system features a unique patent pending filter to air box interface that creates a flawless seal.
Rotomolded Intake Tube:
A Dyno tuned roto molded intake tube is used to smoothly direct the airflow into the motor with minimal restriction.
Also Fits: Subaru BRZ/Toyota 86 2013 H4-2.0L
Place your order.
Contact your Launch Distribution Sales Representative for pricing at (626) 839-7150.