PIAA announces the introduction of a comprehensive line of vehicle-specific light bars for mounting auxiliary lighting on popular domestic and imported pickup trucks and SUVs. Some twenty part numbers will cover popular trucks from Ford, Chevrolet, GMC, Dodge, Jeep, Nissan, and Toyota, with coverage for some models as old as 2004.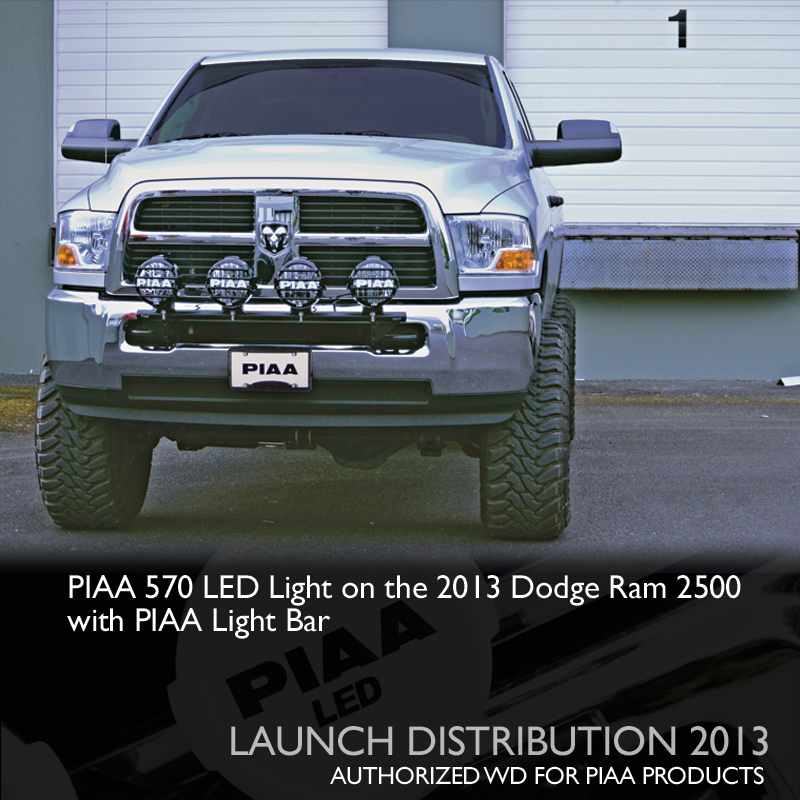 These new light bars from PIAA are carefully engineered to be direct bolt-ons for the designated vehicles, and are supplied with all necessary brackets, hardware, and detailed, well-illustrated instructions. All bars will accommodate up to four separate lamps as large as 9", except the Jeep Wrangler bar, which accepts two 9" lamps.
Of particular interest is PIAA's exclusive three-step powder coating process, which offers an unusually high level of durability and resistance to chipping and scratching, even in rugged off-roading conditions.
PIAA starts with a thorough media blasting of the entire light bar in order to provide a clean and textured surface for maximum adhesion of the coatings that follow. Next is a zinc primer powder coating, followed by a high quality semi-gloss, black powder coating. This combination of careful preparation and advanced powder coating technology provides an attractive and durable finish that will offer maximum protection against damage and corrosion for years to come.
"PIAA has been making and marketing powerful and innovative auxiliary lamps and bulbs for a half-century," observes Justin MacLauchlan, Brand Manager for PIAA. "So the addition of rugged light bars was a natural extension of our product line. We're introducing this line now only after extensive research to assure that these new bars are a direct and simple fit for the vehicles specified. And we also wanted to assure that we had bars to fit the most popular trucks on the road. With this new line, we've accomplished all of those goals, while producing the most durable light bar possible."
Continues PIAA's Justin MacLauchlan, "These exciting new light bars are the perfect complement to our LED fog and driving lamps that feature our exclusive Reflector Facing Technology (RFT), in which LED's face rearward into a computer-designed reflector, which concentrates, focuses, and re-directs the light into a precise forward-facing beam of light while utilizing the full output of the LED chips. This technology provides the precise beam pattern of a halogen lamp, the color temperature of H.I.D. and the low power requirements of LEDs. Other manufacturers are having to put twice to sometimes three times the amount of LED's in their lamps to get the amount of light output as we have been able to provide. PIAA is the first and only manufacturer in the automotive lighting industry to offer lamps utilizing RFT."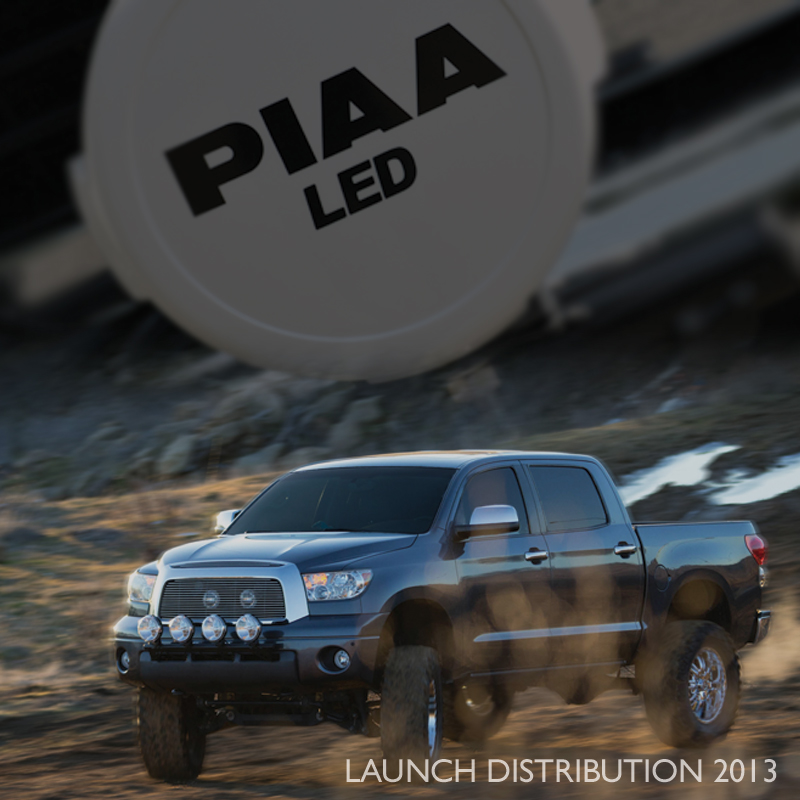 Every PIAA customer enjoys the benefits of The PIAA Advantage, which features advanced technology from the best minds worldwide, lamps and bulbs for virtually every type of vehicle, and race-proven quality and durability supported by a Limited Lifetime Warranty on many products. Motorists, off-roaders, and racers have access to technical and product support unmatched in the industry. Most important, everyone using PIAA products is assured of the finest illumination safety available at any price.
Place your order
Call your LAUNCH Sales rep for applications and pricing at (626) 839-7150.