We are NOW SHIPPING the newly designed Magnaflow Stainless Steel Quad Exhaust System for the 2017 Fiat 124 Spider Abrath 1.4L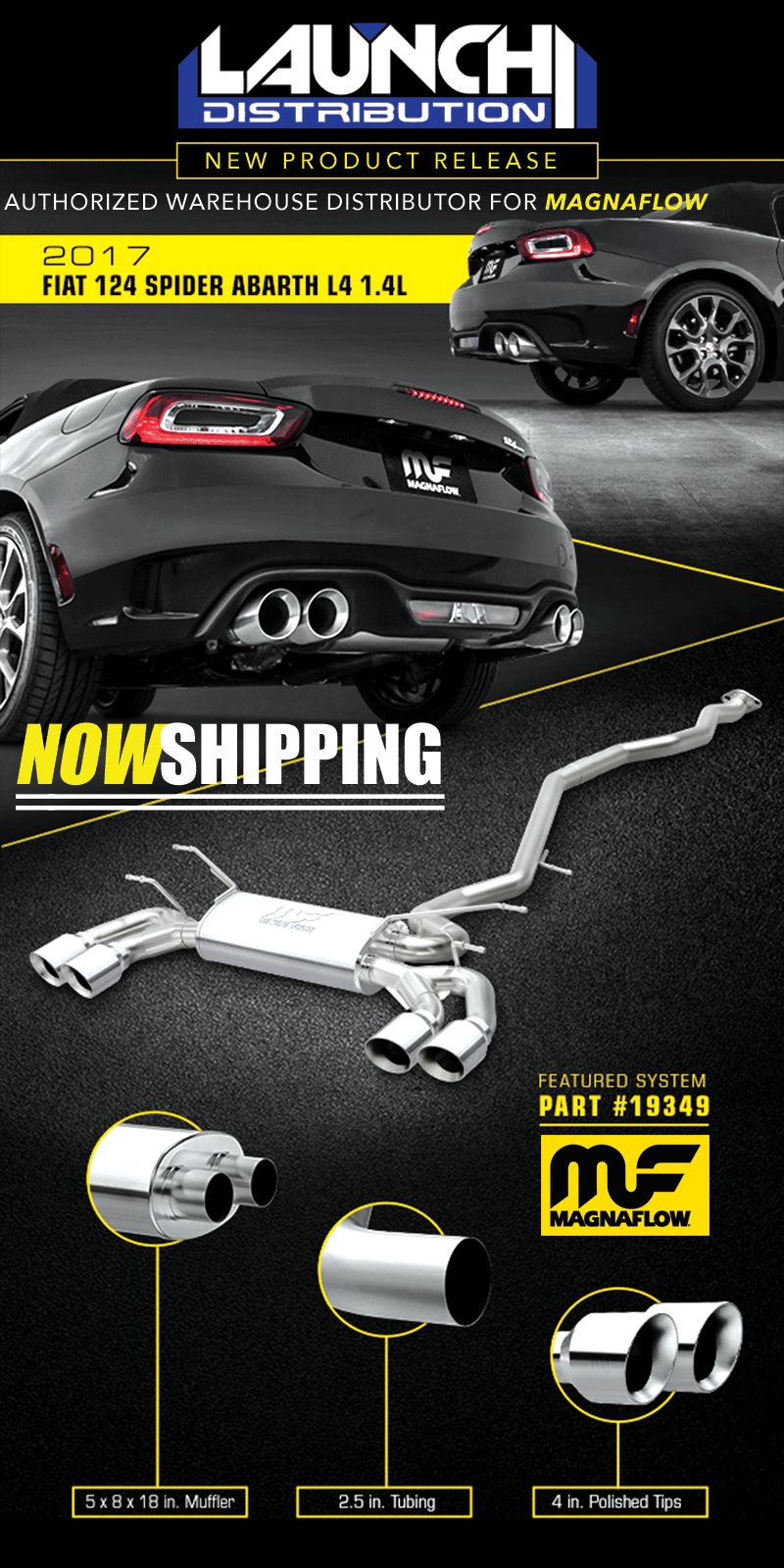 Features:
The MangnaFlow Sport Series Exhaust Systems are designed for those seeking maximum performance, reduced mass and as aggressive exhaust note that demands attention. These systems may not comply will all local or federal noise requirements.
System Type: Cat-Back
Series: Sport
Outlet: Quad
Exit Location: Quad Split Rear
Piping Diameter Diameter: 2-1/2″
Material: Stainless Steel
Tip Finish: Polished Quad
Tip Type: Double Wall
Muffler Body Shape: Polished Oval
Muffler Type: Straight-Through
Sound Level: Aggressive
NOW SHIPPING!!!!