We're excited to announce the arrival of the New Version Injen Short Ram Intake for the 2017-2020 Honda Civic Si.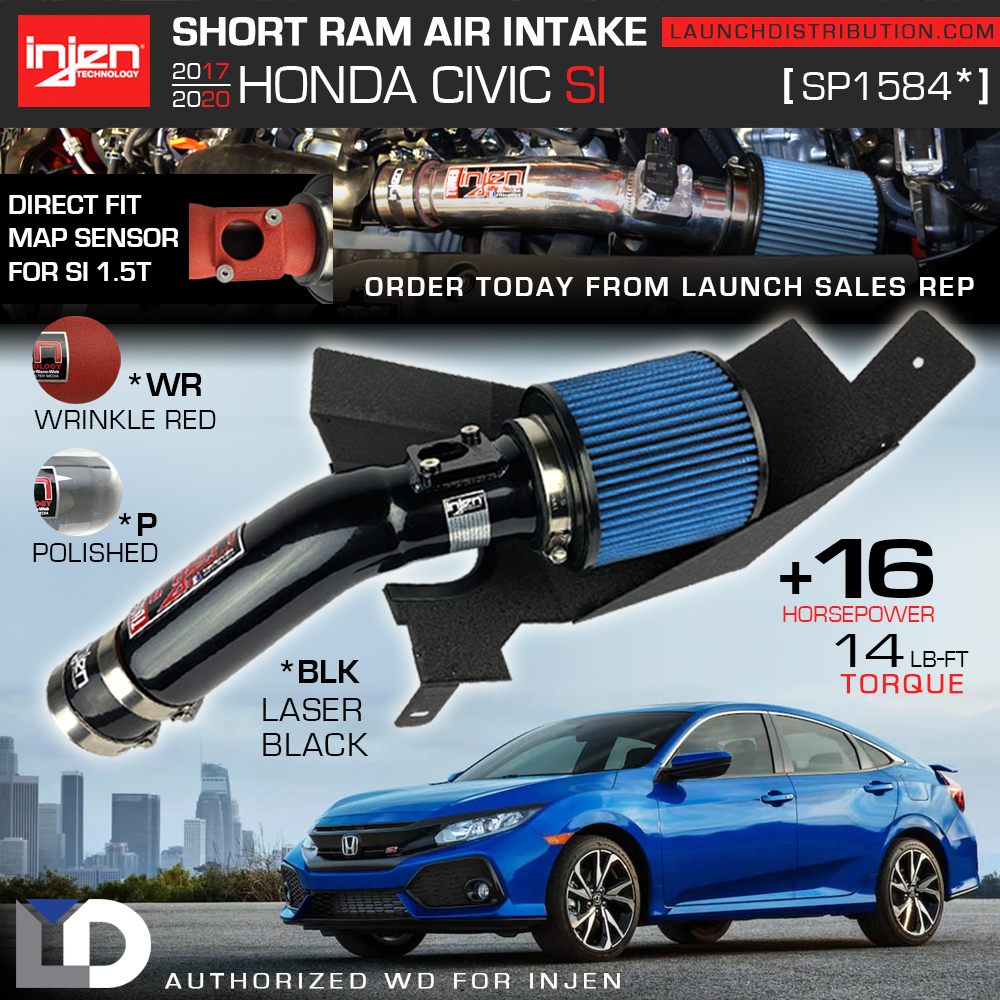 About the NEW Intake:
Injen engineers found that there was hidden power in the intake tube design and designed an intake tube with smooth transitions for reduced restriction and improved performance. The new SP1584 short ram cold air intake opens up the intake tract with a large 2.75" aluminum intake tube that allows that turbo and engine to breathe deep and produce the power that you've been craving. To take it one step further, Injen utilized their patented MR technology and patented air fusion process that allows intakes to be finely tuned during the manufacturing process for maximum performance WITHOUT the need for additional electronic tuners. Along with that impressive intake tube design, their engineers also developed a custom heatshield that installs easily and helps keep your inlet air temps low and in check.
The new SP1584 intake provides an intake growl that will surely excite your senses as you open up your Honda Civic Si and let that turbo spool. The soul of this intake is found within 6061-T6 aluminum air intake tube that provides a smooth uninterrupted path for highly efficient airflow. Injen has painstakingly designed the intake to provide the highest levels of safe power, along with clean aesthetics that will impress each time you open your hood. In addition to the impressive power increase, the Injen team has ensured that a safe Air fuel (A/F) ratio has been maintained throughout the power band.
Additionally, the SP1584 intake includes a fully serviceable Injen SuperNano-Web dry air filter that provides increased filter surface area allowing for greater airflow and unbeatable filtration. If that's not enough, the Injen SP performance intake provides power you can hear and feel! On the Injen dyno, the SP1584 put down an impressive 23 additional horsepower and 21 pound-feet of tire-scorching torque!
Call your LAUNCH Sales Rep today and order this latest design for the 10th Gen Civic Si.