Launch Distribution is proud to announce the addition of Husky Liners to its cars, trucks, and SUV lineup. It just shows that Launch Distribution has taken off with top name brands in every automotive segments.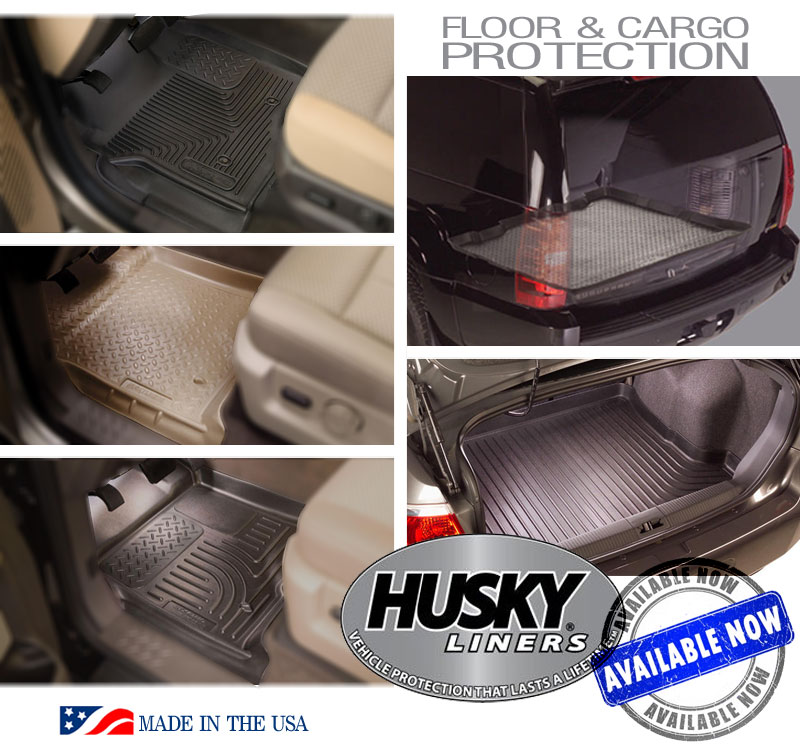 Today Winfield Consumer Products, Inc / Husky Liners® is a privately held company, whose primary business consists of designing, manufacturing and supplying automotive accessories for light trucks, SUV's, vans and cars to the aftermarket. Husky Liners® believes that a clean, safe and efficient work environment results in the manufacturing of quality products by employees who care. Husky Liners® controls the entire process of its products, from product design, tooling and manufacturing. Husky Liners® has a strong commitment to quality, customer service, financial strength and the well being of its employees.

Design and Engineering
Husky Liners® is known for its commitment to the automotive aftermarket by getting quality interior and exterior products to the market quickly. Husky Liners® engineers and designers are dedicated to researching, developing and enhancing new and existing products. They work closely with other departmental managers and manufacturing engineers to recognize, prevent and solve production issues. They also work very closely with Customer Service to understand the needs of our customers. When someone calls with a question about a part, they are frequently surprised to find themselves speaking with the individual who designed the part and fit it to a vehicle like theirs. The direct contact with customers makes sure the designers know the fit of the parts and over the years has created a very loyal customer base.
Place your order
Call a Launch Distribution Sales Representative today for pricing at (626) 839-7150.