LAUNCH Distribution is excited for the arrival of Goodridge fluid transfer systems to our vastly growing performance line up.
Goodridge is the world's leading manufacturer of performance fluid transfer systems. It operates in the OEM, automotive, motorcycle, motorsport, defence and specialist industrial sectors. This dynamic private company manufactures in ten facilities globally and supplies customers around the world with a unique combination of design, innovation, reliability and outstanding service.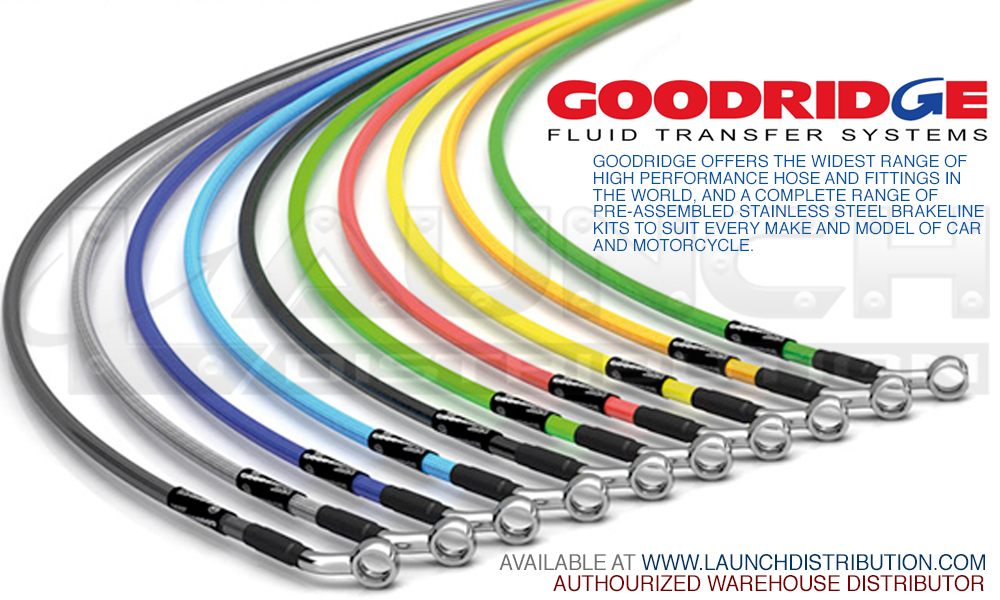 Place your order today
Call your LAUNCH Sales rep for complete details at (626) 839-7150.