LAUNCH Distribution is proud to announce the arrival of BORLA® Exhaust Systems to the motorsports line up.
BORLA® offers performance exhaust systems with a variety of sound levels to ensure your experience fits your specific needs.  Each aftermarket exhaust comes with the maximum horsepower and torque available throughout the entire RPM range. With our patented XR-1® technology present in our ATAK™, S-Type and Touring systems, customers can pick the sound level desired with the confidence that their aftermarket exhaust system will increase power to the greatest degree.  Whether it's a performance exhaust system for a Corvette, Mustang, Camaro, Porsche, BMW, Volkswagen, Audi, Jeep, F-150, Silverado, RAM, Subaru, Mini Cooper, Challenger, Charger, Scion, Toyota, Infiniti, Nissan, Range Rover, Honda, Mitsubishi, Fiat, Smart or other application we offer, you can be sure the muffler technology has been catered to the year, make and model of your specific vehicle.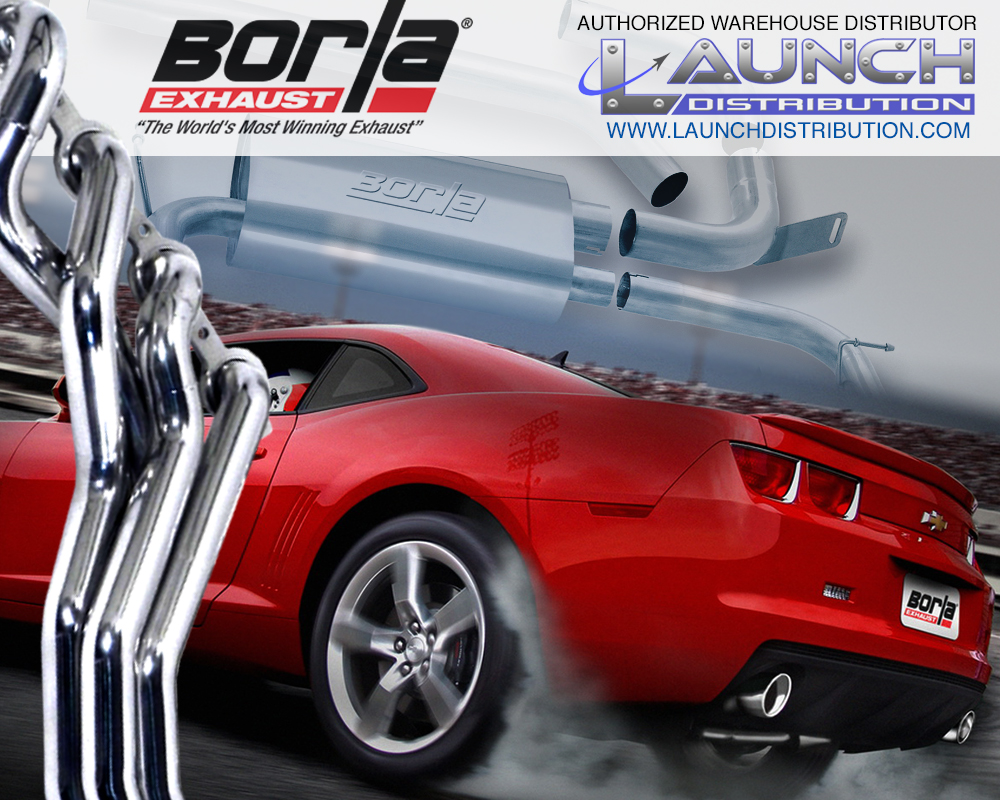 ABOUT:
BORLA® is committed to providing world-class exhaust products which surpass the expectations of our customers. To that end, our facility is complete with a state-of-the art test and development center where we are continually improving our manufacturing efficiency and standards. We have pioneered a variety of improvements in the design of performance exhaust systems. Alex BORLA® currently holds several US patents for innovative exhaust system technology, and the company has won numerous "Best New Product" awards in the industry. Every BORLA® Cat-Back™ system, Header and Rear Section is made from austenitic stainless steel (superior to 409 or aluminized steel) employing mandrel-bent tubing, all-welded construction, and is designed for accurate fit and easy installation. Over 30 years experience and special merge collector technology provide the ultimate in power and endurance.
Place you order
Contact your LAUNCH Sales rep for pricing and applications at (626) 839-7150.