Launch Distribution is proud to announce the arrival of Cusco to our motorsports line. Cusco offers the latest developments for the Scion FRS and Subaru BRZ.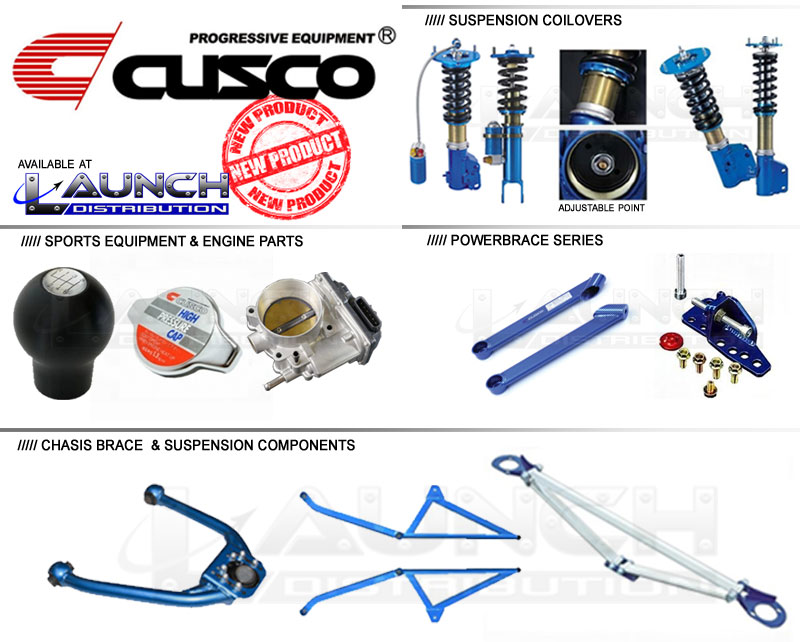 About
The CUSCO brand offers parts thoroughly researched and developed for those who prefer the authentic items. Real tuning parts, from the street legal parts to the racing parts, developed in the motor sport fields.
Place your order
Call your Launch Sales Rep now for application and pricing at (626) 839-7150.