Launch Distribution is proud to announce the arrival of AEM Air Intake System to our elite inventory of motorsports products.
AEM Air Intake Systems
[x] AEM Air Intakes are engineered to add horsepower and reduce restriction compared to OEM air intakes.
[x] All AEM Air Intakes come with an oil-free DRYFLOW Synthetic air filter with great filtration.
[x] AEM Air Intake Systems including our Cold Air Intake, Short Ram Air Intake, and Brute Force Air Intake Systems come with a lifetime limited warranty.
[x] Manufactured in the USA.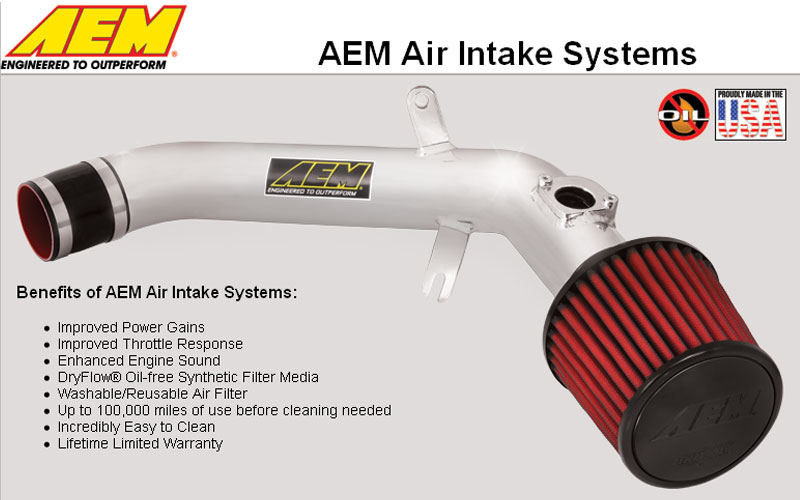 Place you order
Call your Launch Sales representative for pricing and available applications at (626) 839-7150.