We're excited to announce the APEXi N1 Damper EXV for the 2001-2005 Lexus IS300 is back in stock! This new damper has updated specs.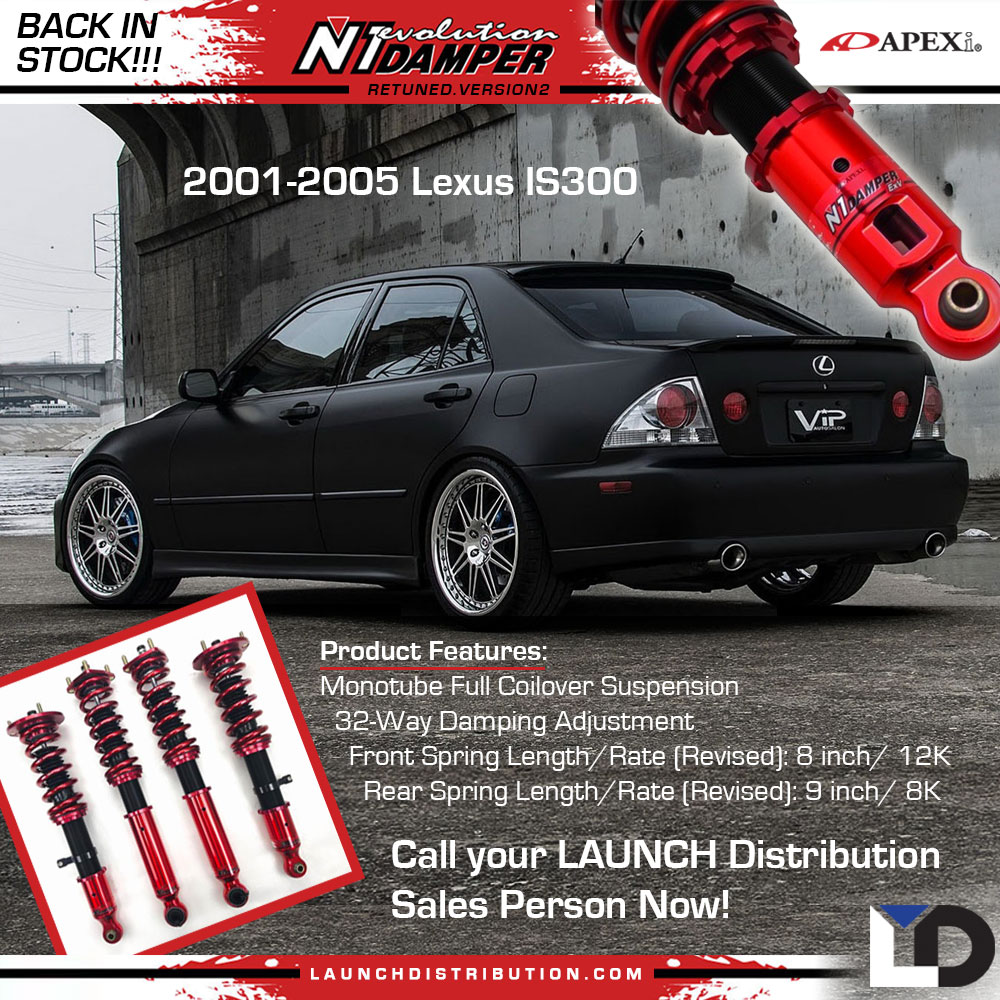 Vehicle Application:
Year: 2001-2005
Make: Lexus
Model: IS300
Product Name:
N1 DAMPER EXV
Part Number:
269AKT02
Product Features:
· Monotube Full Coilover Suspension
· 32-Way Damping Adjustment
· Front Spring Length/Rate (Revised): 8 inch/ 12K
· Rear Spring Length/Rate (Revised): 9 inch/ 8K
MSRP: $1,150.00
Call your LAUNCH Sales Rep and place your order today!!!