LAUNCH Distribution is excited to announce the updated NPA for the stage-2 intake system for the2003-2006 Nissan 350Z with the V6-3.5L engine.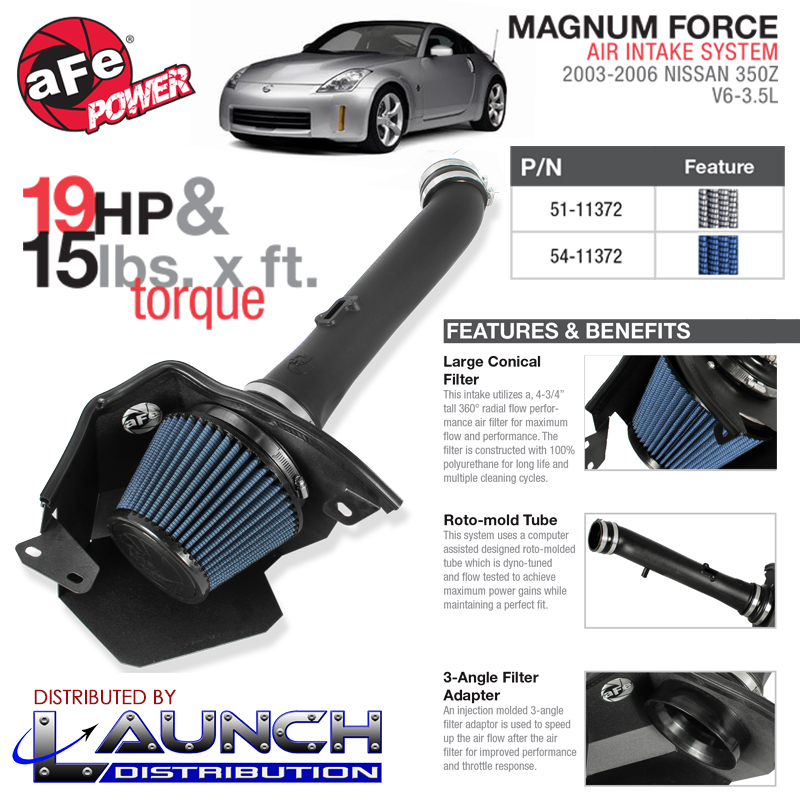 Features:
In recent testing thissystem outflowed the factory intake by up to 29%, resulted in 14 maxhorse power and 18 lbs. x ft. torque max gain. This highly engineeredsystem uses a durable 18 gauge powder-coated heat-shielded with a one-piece roto-molded intake tube. The heat-insulating, molded plastic intake tube directs increased air flow with improved volumetric efficiency for maximum performance. A one-piece powder-coated steel heatshield is used to keep the air intake charge cool and dense.
Pro 5R —– P/N: 54-11372
PRO DRY S — P/N: 51-11372
Place your order now!
Call your LAUNCH Sales person for pricing at (626) 839-7150.