LAUNCH Distribution is excited to introduce a new OE replacement filter for the 2012-2014 Toyota Prius c with L4-1.5L HYBRID engine from aFe Power.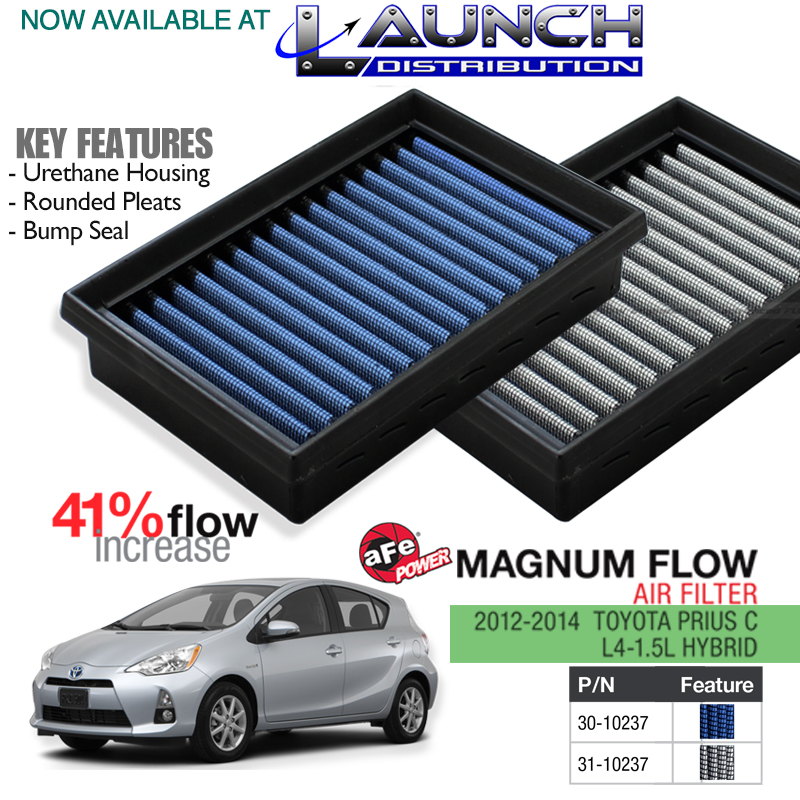 The filter is offered in two medias; Pro Dry S for maximum convenience, Pro 5R for maximum air flow. This filters outflowed the stock paper filters by up to 41% providing performance without sacrificing protection. aFe Power's performance filters are constructed with 100% polyurethane on all four sides. Washable and reusable for multiple cleanings; tall open rounded evenly spaced pleats provide excellent dust holding capacity for longer service cycle between cleanings. Pliable polyurethane bump seal insures tight, no-leak seal over the life of the filter.
Part Numbers:
Pro 5R (P/N: 30-10237)
Pro Dry S (P/N: 31-10237)
Place your Order
Call your LAUNCH Sales rep for pricing at (626) 839-7150.