LAUNCH Distribution is proud to announce the release of aFe Power Stage-2 Magnum Force intake system for 2000-2004 V6-4.7L Toyota Tundra.
This aFe Stage 2 cold air intake system produces 14hp, 23lbs. x ft. torque and outflows the factory intake by 63%. Enclosed in a durable 16 gauge, powder-coated heat shield; this air intake system features a washable/reusable conical air filter that improves airflow for increased horsepower and torque. This intake system also features a heat-insulating molded plastic tube that replaces the stock intake tract and directs increased air flow with improved volumetric efficiency for maximum performance. One-piece heat shield requires no assembly and the filter is constructed with 100% polyurethane for long life and multiple cleaning cycles.
5-1/2" Conical Pro 5R Air Filter: This intake utilizes a huge, 5-1/2″ oval conical Pro 5R performance air filter for maximum flow. This 5-layer progressive, oiled cotton gauze air filter provides maximum flow for increased horsepower, torque and improved throttle response.
Top Mounted Heat Shield Design:
aFe developed this heat shield to snap onto the top of the lower half of the factory air box to provide a hassle-free installation utilizing factory mounting locations.
Dyno Tested Intake Tube:
The intake tube is designed to maximize air velocity and is dyno tested and flowed using the latest engineering tools for maximum performance, mileage and throttle response.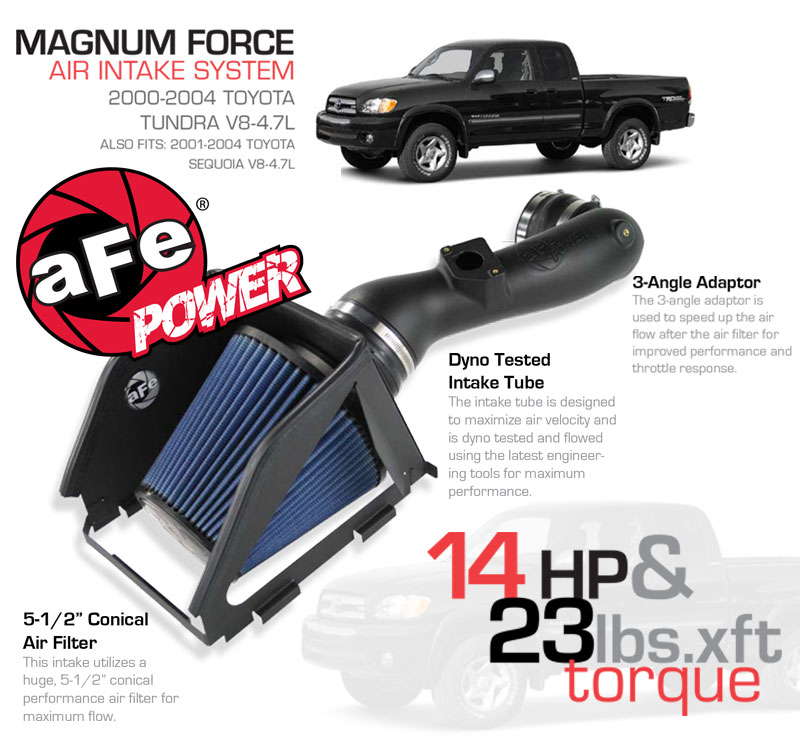 The intake system comes in either a blue or silver element. Please see part numbers below.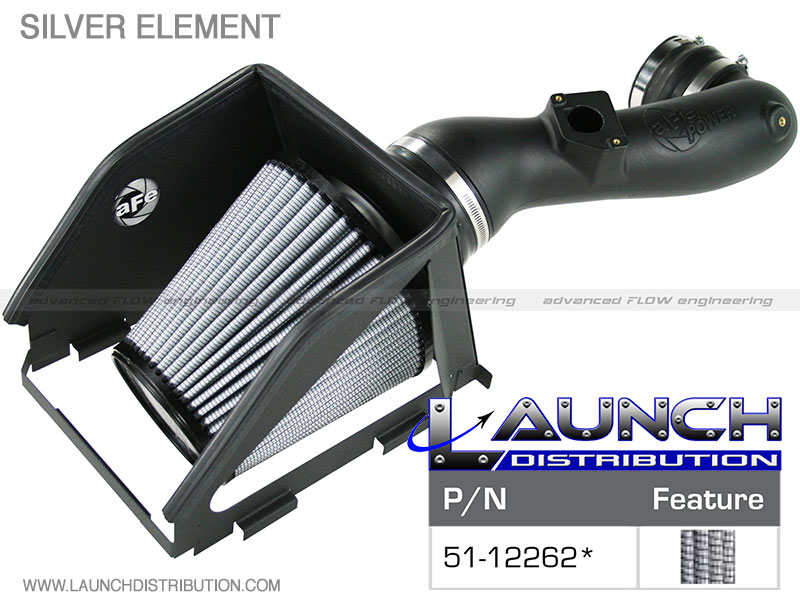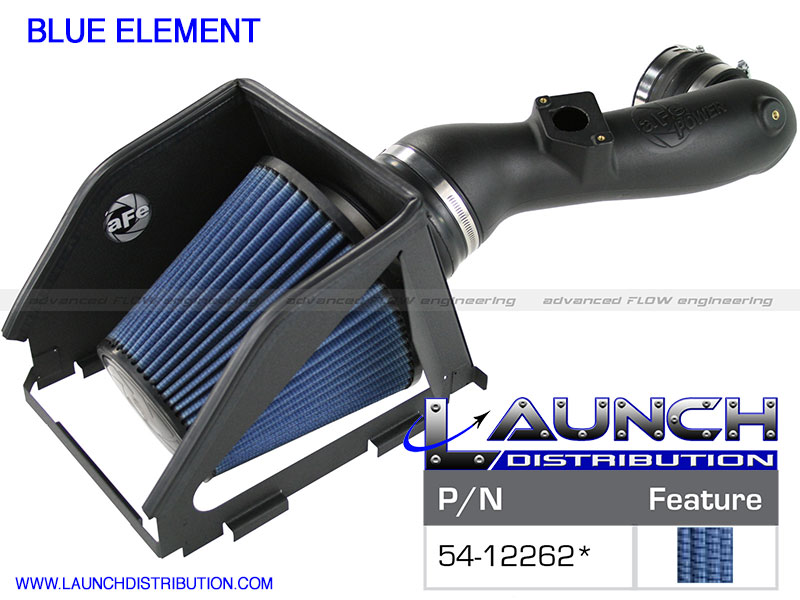 Place your order
Contact your LAUNCH Sales rep for pricing at (626) 839-7150.