LAUNCH Distribution is excited to announce the arrival of the Magnum Force Air Intake System for 2011-2014 Ford Mustang by afe Power.
Add more power to your Mustang 5.0L with the aFe Stage-2 performance intake system. This Stage-2 cold air intake system produces 22hp and 27lbs. x ft. torque and outflowed the factory intake by 33%. A one-piece 16 gauge stainless steel, powder-coated heat shield uses an auxiliary air scoop to directly supply cool air from the front of the vehicle straight to the filter for maximum performance.
This intake system also features an aluminum intake tube with a built-in MAF pad and is attached to a 3-angle filter adapter to smoothly guide increased air-flow into the engine with minimal restriction. The high-flow air filter is washable and reusable and is constructed with 100% polyurethane for a long life and multiple cleaning cycles.
Available Part Numbers:
PRO 5R w/ Wrinkle-Black Tube (P/N: 54-11982-B)
PRO DRY S w/ Wrinkle-Black Tube (P/N: 51-11982-B)
PRO 5R w/ Polished Tube (P/N: 54-11982-P)
PRO DRY S w/ Polished Tube (P/N: 51-11982-P)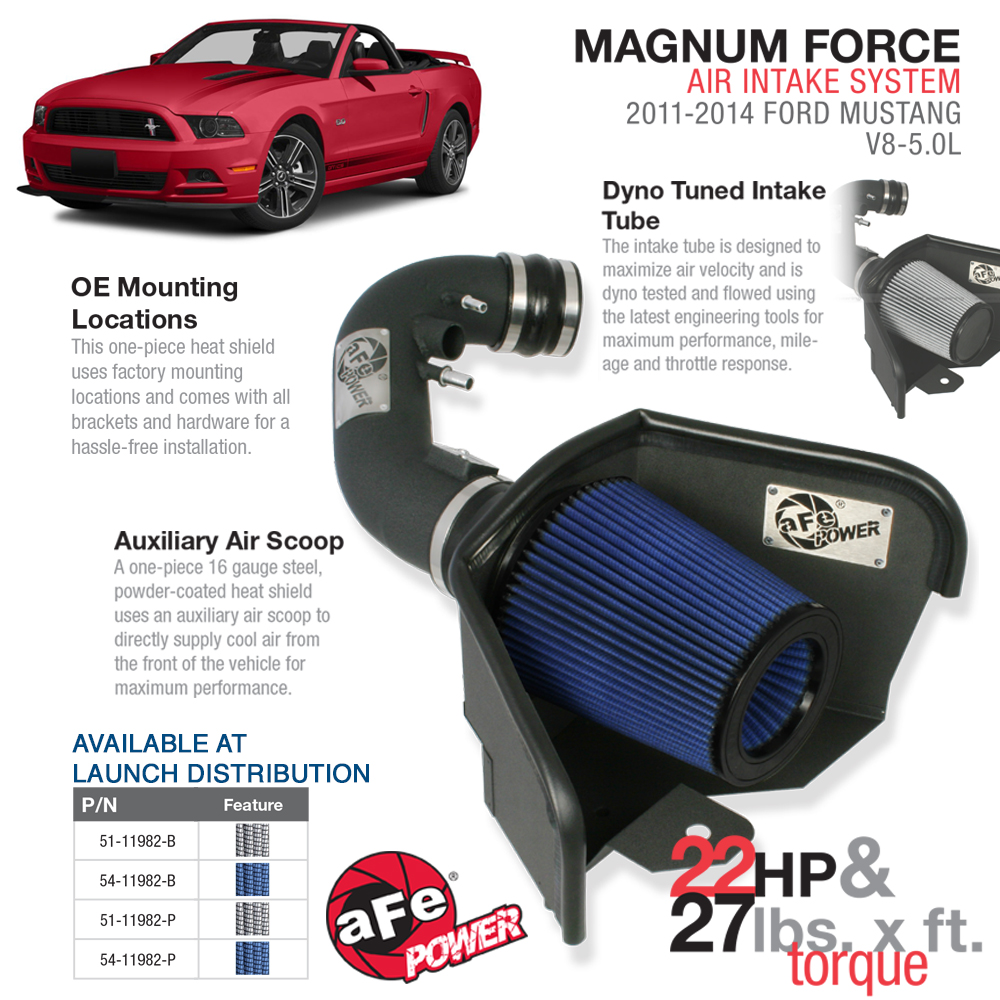 Place your order today
Call one of our experienced sales rep for complete details and pricing at (620 839-7150.