LAUNCH Distribution is proud to announce the arrival of the Magnum Force Intake System for 2011-2013 Mini Cooper S with the L4-1.6L turbo engine from afe POWER.
This Stage-2 intake system produces up to 18HP and 20lbs. x ft. of torque over stock, while outflowing the factory intake by 49%. Included in this system is a washable/reusable high-flow conical air filter that uses progressive weave media for maximum air-flow. The air filter uses a unique bump lock flange design that allows the air filter to securely mount to the heat shield with no hardware. This intake system uses a 16 gauge steel heat shield that is positioned under the factory hood scoop to supply the air filter with cool, dense air for maximum performance. The heat shield mounts to the top of the lower half of the factory air box to provide a hassle-free installation utilizing factory mounting locations.
Available Part Numbers:
PRO 5R (P/N: 54-12452)
PRO DRY S (P/N: 51-12452)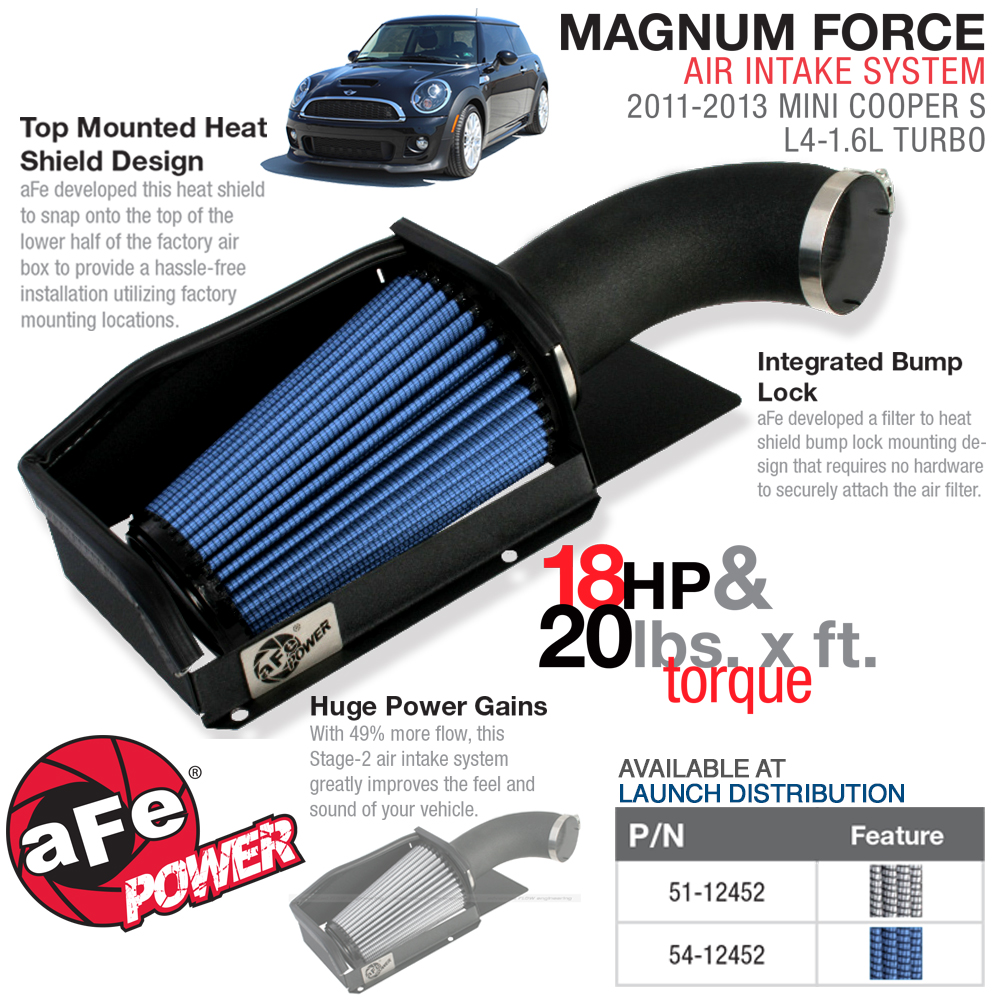 Place your order now
Contact your LAUNCH sales rep for pricing at (626) 839-7150.