LAUNCH Distribution is proud to announce the release of the new Stage 2 cold air intake system for the 2011-2013 Dodge Challenger, Charger and Chrysler 300C V8-5.7L from aFe Power.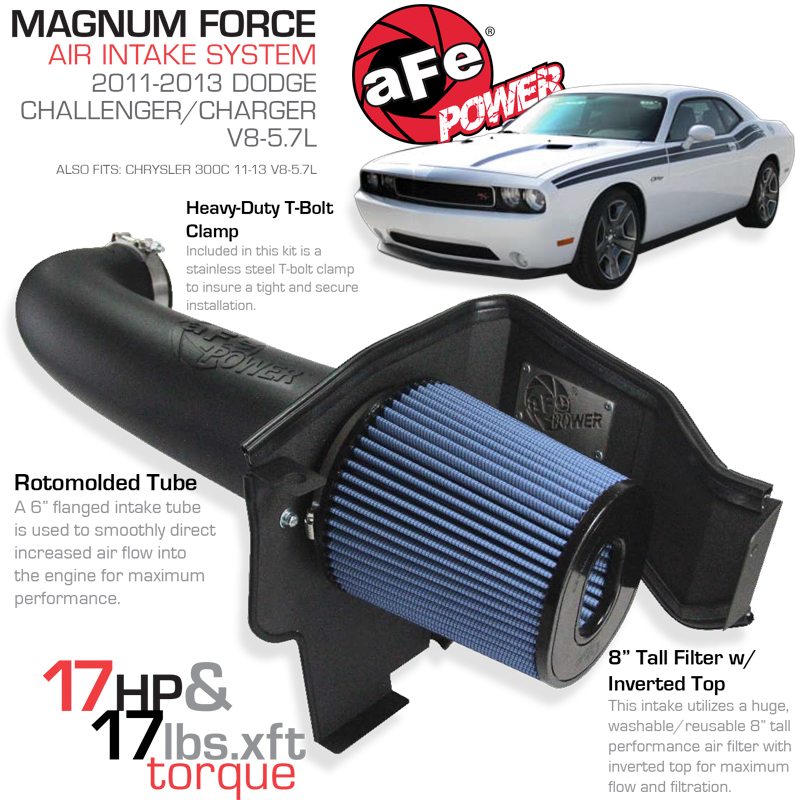 This cold air intake system produced 17 max horsepower, 17lbs. x ft. torque and out-flowed the factory intake by 40%. Included in this cold air intake system kit is a 16 gauge powder-coated heat shield, a massive 8" tall aFe Power filter, and a CAD designed, rotomolded intake tube.
This is a direct bolt-on kit and requires no cutting or drilling.
Order Now!
Available in Pro 5R Oiled Filter (P/N 54-12162) or Pro Dry S Dry Filter (P/N 51-12162)
Contact your LAUNCH Sales rep at (626) 839-7150.