LAUNCH Distribution is excited to announce the arrival of the roll centre/bump steer CORRECTION KIT for the 2012 & up Scion FR-S by Whiteline. Essential for lowered cars.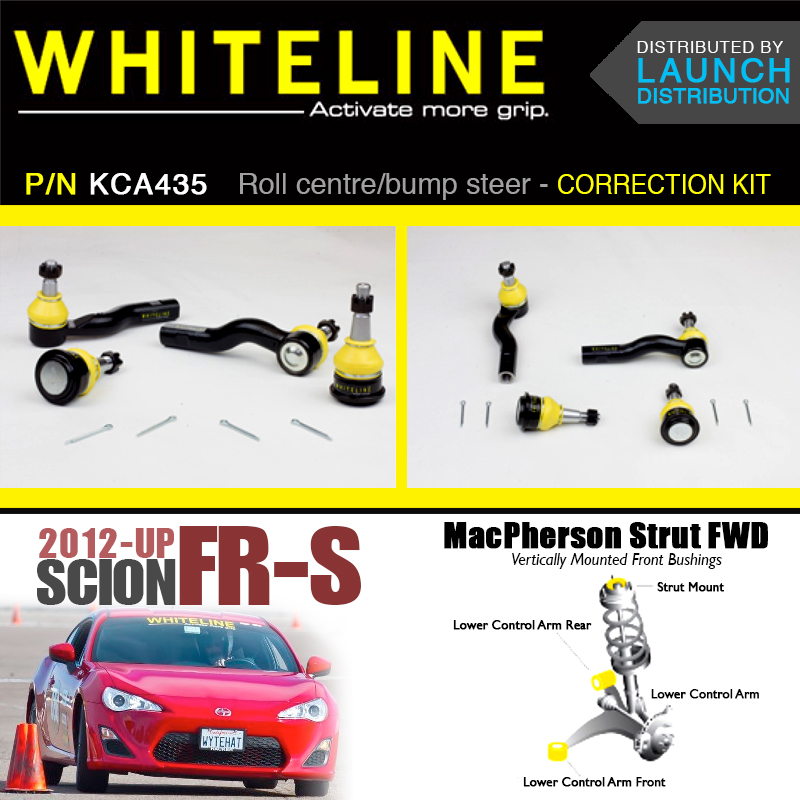 Benefits
KCA435 is designed to raise the front roll-centre geometry by using specially engineered ball-joints & tie rod ends while still maintaining original steering geometry. Front roll geometry actually encourages roll the lower you go. Testing proves that raising the front roll-centre resulted in a substantial increase to front roll resistance & a significant reduction in suspension compression of the outside front wheel during cornering (less roll). This improves weight distribution & maintains a better camber angle which ultimately improves front grip. The overall outcome is significantly reduced understeer through reduced front wheel compression as well as improved steering precision & vehicle stability.
Part Number
KCA435
made for MacPherson Strut FWD
Place you order today
Call your LAUNCH sales associate at (626) 839-7150 for more details and WD pricing.