LAUNCH Distribution is proud to announce the all new Takeda Retain Intake System for the 2013-2014 Honda Accord with the V6-3.5L engine.
Features
This Takeda Retain intake system produces up to 17HP and 15lbs. x ft. of torque over stock, while outflowing the factory intake by 21%. A one piece wrinkle-black powder-coated heat shield is used to protect the filter from unwanted hot engine air for maximum performance. This system is available in the option of a polished or a wrinkle-black powder-coated intake tube. Takeda intakes come complete with all necessary hardware.
Part Numbers
– Polished Tube w/ PRO DRY S Filter (P/N: TR-1021P-D)
– Wrinkle-Black Tube w/ PRO 5R or PRO DRY S Filter (P/N: TR-1021B-R)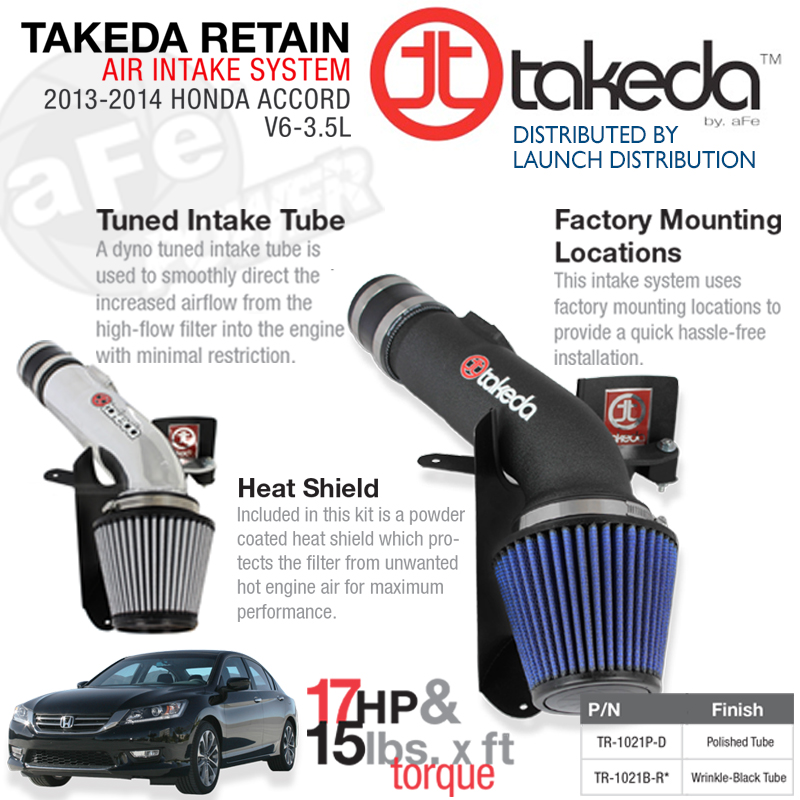 Place your order
Contact your LAUNCH Sales rep for complete details and pricing at (626) 839-7150.