LAUNCH Distribution is excited to announce the Carbon Fiber Hood/Trunk Prop from Seibon.
The days of using a broom stick to hold your hood or trunk open are over! Seibon Carbon introduces the very FIRST and ONLY carbon fiber hood/trunk prop in the automotive industry.
The hood/trunk prop is made with the same high standard Seibon Carbon makes all of its products. It features a sleek, glossy finish that will complement the presentation of your engine bay.
Because everyone likes options, the hood/trunk can extend up to 50'' inches to provide as much clearance and "playing" room as possible.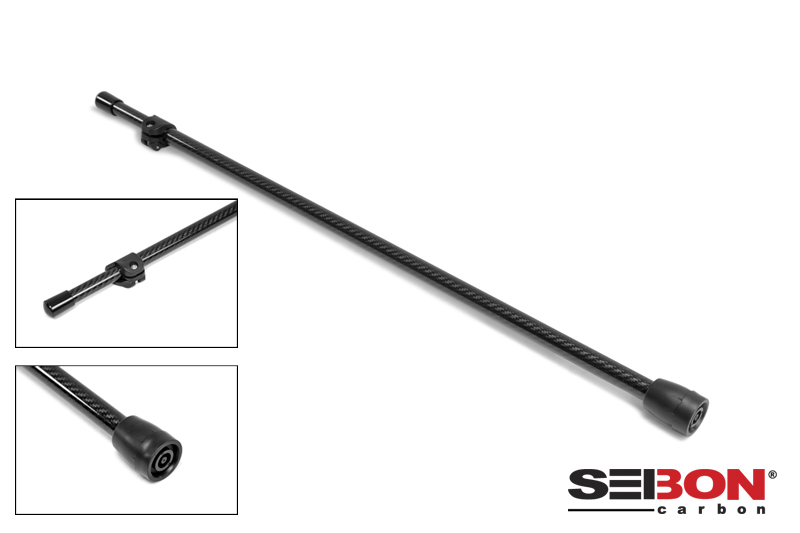 PART NUMBER:
Hoodprop
MSRP:
$99.00
PLACE YOUR ORDER
Pre-orders for this item are encouraged. For more information, contact your LAUNCH Sales rep at (626) 839-7150.