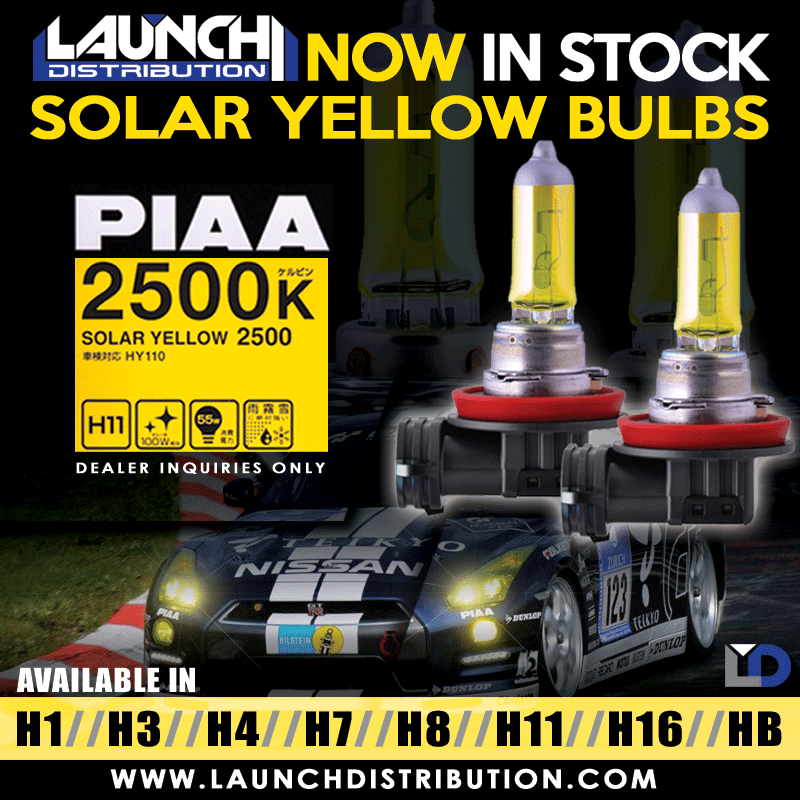 The next evolution in yellow lighting led us to the Solar Yellow line of bulbs. advancements in coating technology allows us to deliver Vivid Coat Technology that provides great performance at a lower price.
The color temperature of Solar Yellow makes these a safe options when dealing with snow, sleet, fog, dust, and smoke. If you are looking to enhance the look of your vehicle, or improve the performance of your lights in inclement weather, the Solar Yellow bulbs are the ideal solution.
Highest quality quartz glass and alloy filament for performance and durability
Vivid-Coat Technology has far less light loss than other coated bulbs
Cutting edge yellow output improves visibility in inclement weather
2500K Yellow Color has significantly less glare than white light
Improves visibility in inclement weather
Backed by one year warranty
Call your LAUNCH Sales Rep today!