LAUNCH Distribution is proud to welcome HPS Performance silicone hoses to our already increasing performance tuned inventory.
About HPS
HPS Silicone Hoses is a leading manufacturer of engineered joining solutions. HPS Silicone Hoses currently serves the aerospace, automotive, construction, marine, high performance racing vehicles, commercial truck and bus, agricultural and off highway vehicles, turbo diesel, off-road, truck, food and beverage, general manufacturing industries and water treatment industries. HPS Silicone Hoses also supplies many well-known international firms and our silicone hoses meet or exceed SAEJ20 standards. The ability for HPS to manufacture custom shaped, multiply silicone hoses make it ideal for a wide range of applications. The multiply carcass makes our hose ideal for coolant and turbocharged pressure applications while the fluoro silicone- lined hoses make it safe to be used with petroleum based fuel and oil.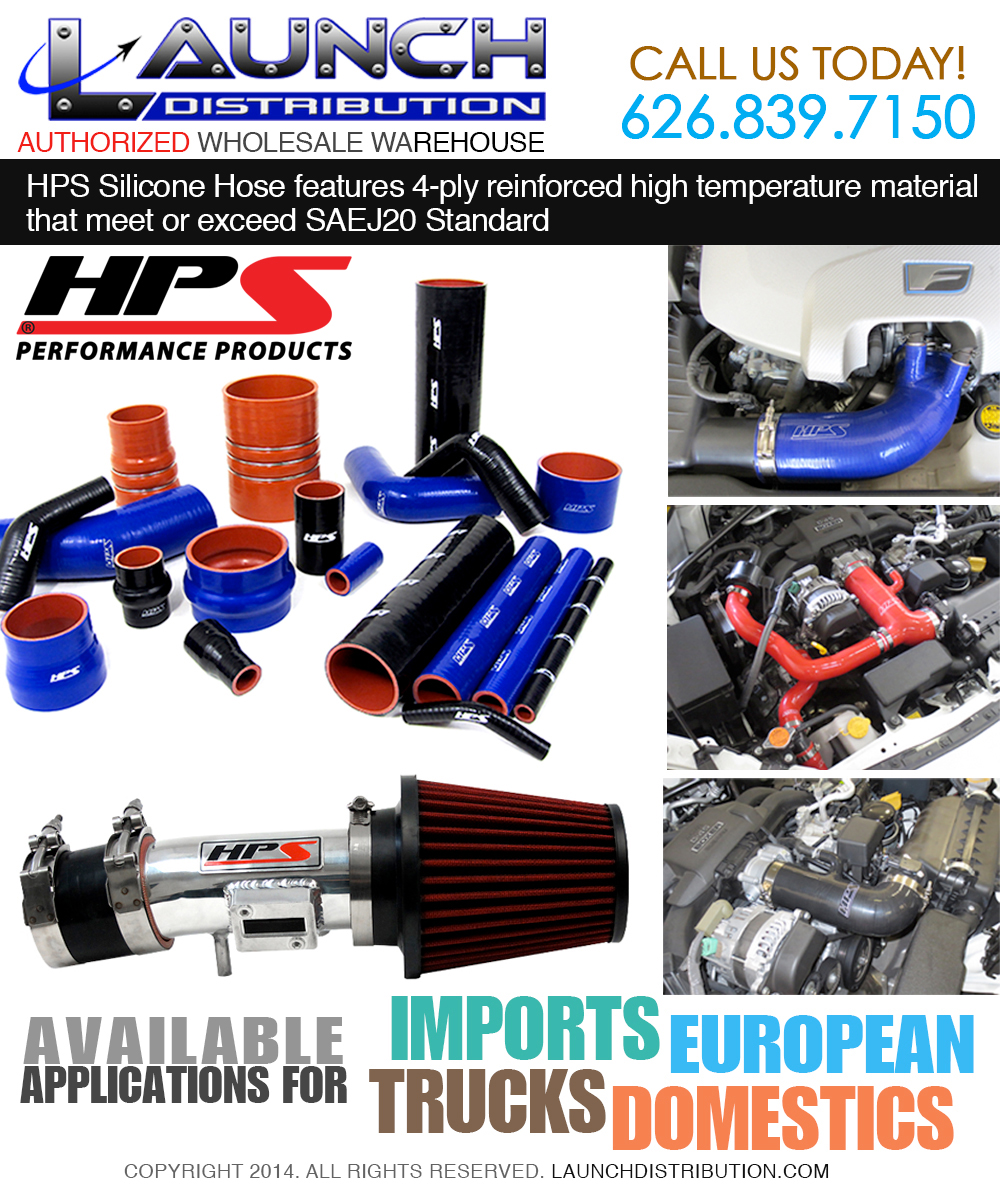 HPS Silicone Hoses continues to meet the original goals of quality products, competitive pricing, and personal, timely response to customers' needs. Our expertise in silicone hoses allow us to deliver standard sizes silicone hoses with same day shipping; HPS highly skilled and knowledgeable staff, paired with state-of-the-art technology, ensures HPS's continued success as a premier manufacturer in the industry.
FEATURES
HPS silicone hose is available in Straight Coupler , 1 foot tube , 3 foot coolant tube , Charge Air Cooler Hose (CAC) , hump coupler , reducer coupler hose , 45 Degree Elbow Coupler and 45 Degree Elbow Reducer , 90 Degree Elbow Coupling and 90 Degree Reducing Elbow . HPS also carry the performance silicone vacuum hoses and Silicone Heater Hose . HPS silicone hose is available in both standard inches and hard-to-find Metric sizes. HPS Stainless Steel T-Bolt Clamps are available to match with the silicone hoses.

PLACE YOUR ORDER
Contact your LAUNCH Sales rep today for pricing and available applications at (626) 839-7150.