We're excited to announce the arrival of the MINI HD IN-CAMERA DRONE from Tru-Vue Pro.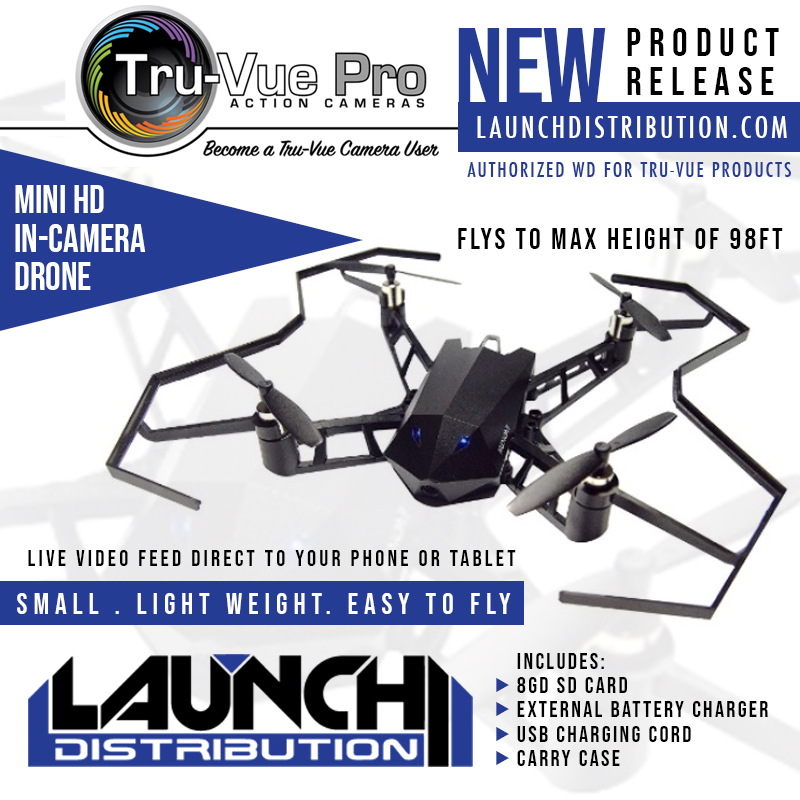 This Mini In Camera Drone is small, lightweight and easy to fly.
Features include:
-Light Weight: 85 grams.
-Fits in the palm of your hand.
-Built in HD camera for taking sharp videos and photos
-Auto take off and landing control.
-When the battery is getting low, the drone will automatically land on its own.
-Low battery warning displayed on your smart phone and tablet.
Wireless.
-Can take videos and photos, controlled from your smart phone and tablet.
-Live video feed direct to your phone and tablet.
-APP (App: Kudrone 2S) available from Apple and Google Play.
-Attractive hard carry case .
-8 GD SD card. (Included)
-Easy to fly. Instruction guide included.
-USB charging cord.
-External battery charger included.
-Replacement propeller blades.
-Propeller protection guards.
-Flys to a max height of 30 meters (98 Ft)
Note: Drones are meant to fly not swim, so be careful where you fly your mini drone.
Do not operate under the influence of drugs or alcohol.
Make sure you have mastered the flight controls before flying in built up areas.
Always remember, never fly near airports or aircraft.