Contact your LAUNCH Sales Rep today for Dealer Pricing on any PIAA Lighting products. We are an AUTHORIZED WAREHOUSE DISTRIBUTOR for PIAA PERFORMANCE LIGHTING and we can only sell to shops with a current RESALE License.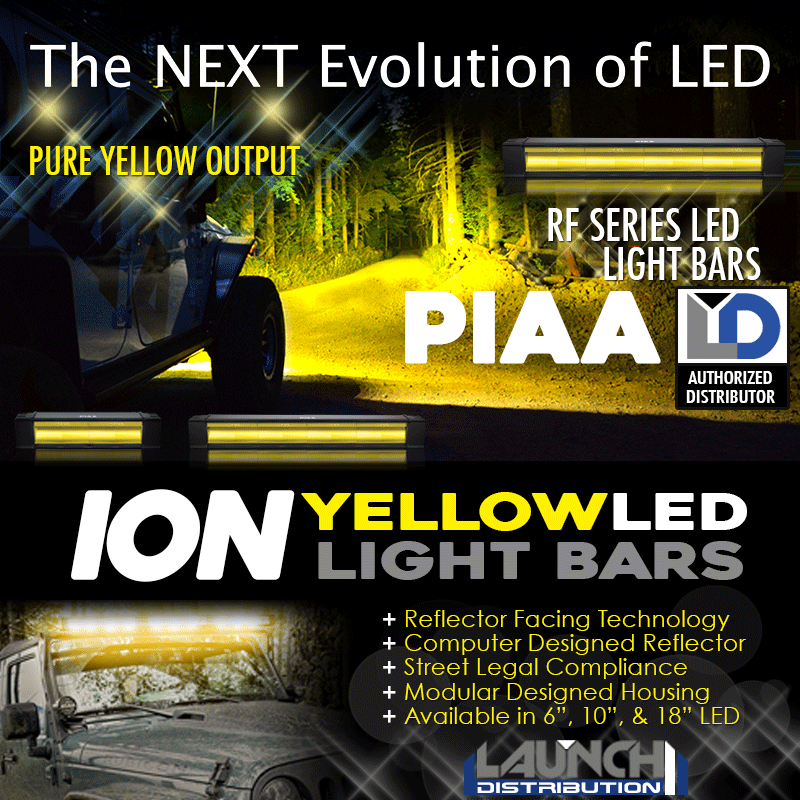 PIAA wanted to perfect LED lighting when we designed rearward-facing bulbs and new "first-in-the-industry" reflector technology. The innovative design offers significantly improved lighting and beam control compared to conventional LED and halogen lamps with forward-facing bulbs. The result is greater visibility for drivers.
The key to achieving these performance advantages is PIAA's advanced Reflective Facing Technology (RFT). PIAA's exclusive computer-designed, multi-surface reflector concentrates and focuses the beam pattern of the rearward-facing LED bulbs more precisely than forward-facing LED lamps.
The advantages are clear:
More controlled beam patterns directing the light exactly where you need it.
Lower power consumption than traditional forward facing LED lightbars.
Bright 6000k White light that replicates daylight to illuminate the road and the trail.
SAE Compliance for Street Legality.
Compact and durable, with the cast aluminum housings and polycarbonate lenses.
*** If your looking for a PIAA Lighting dealer near you please contact us at (626) 839-7150 and we will be happy to put you in contact with one of dealers nationwide. ***