Contact your LAUNCH Sales Rep today for Dealer Pricing on Flowmaster products. We are an AUTHORIZED DEALER for FLOWMASTER and can only be sold to shops with a current RESALE License.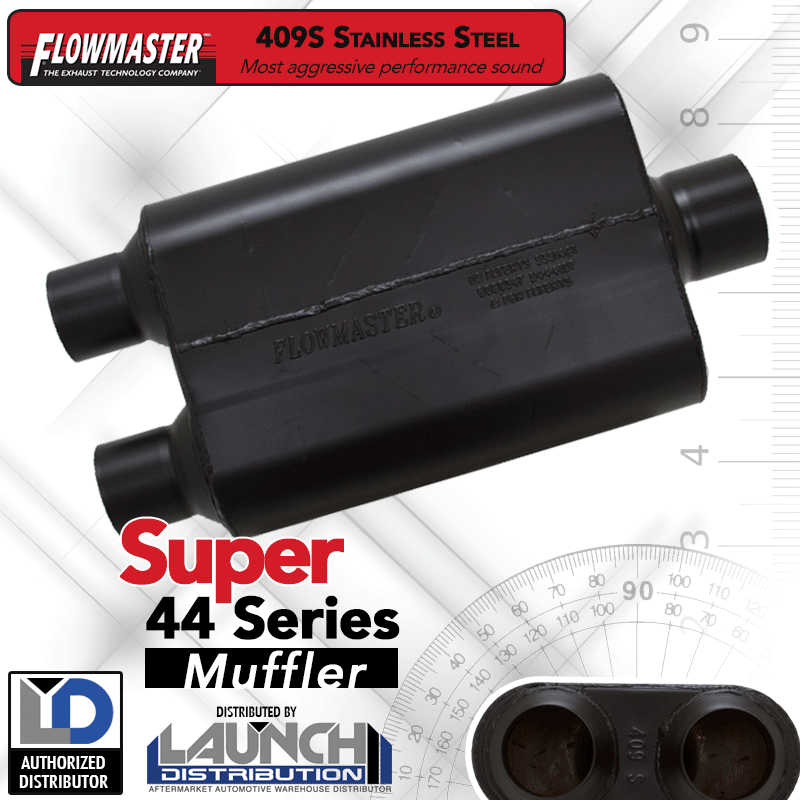 * Stainless Steel Construction
* Aggressive Performance Tone
* Patented Delta Flow Technology * Lifetime Limited Warranty
* Made in the USA
Flowmaster's Super 44 muffler delivers a powerful rich tone and is the most aggressive, deepest sounding, highest performing 2 chamber street muffler we've ever built! Available in 409S Stainless Steel with a Lifetime Limited Warranty, these mufflers feature our advanced Delta Flow Technology design and are fully MIG-welded for maximum durability. This new dual in/single out configuration is perfect for applications that require one muffler for both exhaust pipes to pass through and has 2.50 inch dual inlets and 3 inch center outlet with 3.50 inch internals for maximum performance.