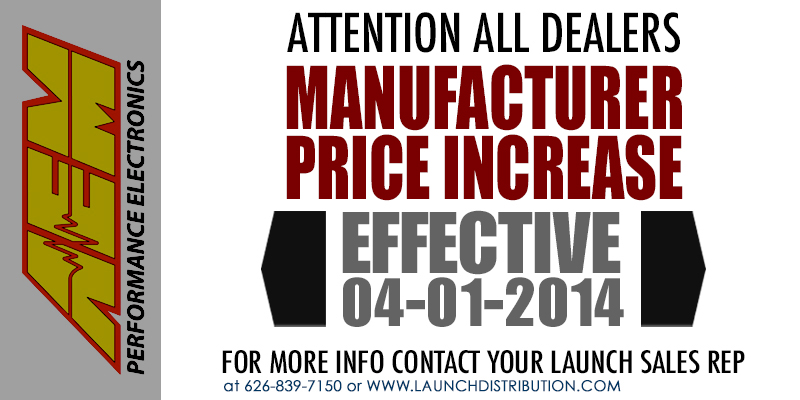 Attention AEM Performance Electronics Dealers
Effective April 1st, 2014 there will be a new price list. This new price increase is across the majority of the AEM Electronics product line which is being implemented to address material cost increases incurred since the middle of 2012.
Any open orders pending on that day will be shipped at the new price level. If you plan to place orders in advance of the price change with the intention of having them shipped in full at existing prices we urge you to do so early so that we can ship as complete as possible.
For more info, please contact your LAUNCH Distribution sales person at (626) 839-7150.