Launch Distribution is proud to announce the release of Eibach Pro-Kit for the 2013 Scion FR-S and Subaru BRZ.
Eibach USA releases the PRO-KIT for 2013 Scion FRS and Subaru BRZ. PRO-KIT lowers your FR-S & BRZ's center of gravity, reducing squat during acceleration,
body roll in corners and excessive nose-dive under braking. When combined with Plus-1 or Plus-2 wheels and tires, the Eibach PRO-KIT is the finishing touch to a winning recipe for performance. PRO-KIT also reduces excessive fender-well clearance, making your car look just as hot as it performs.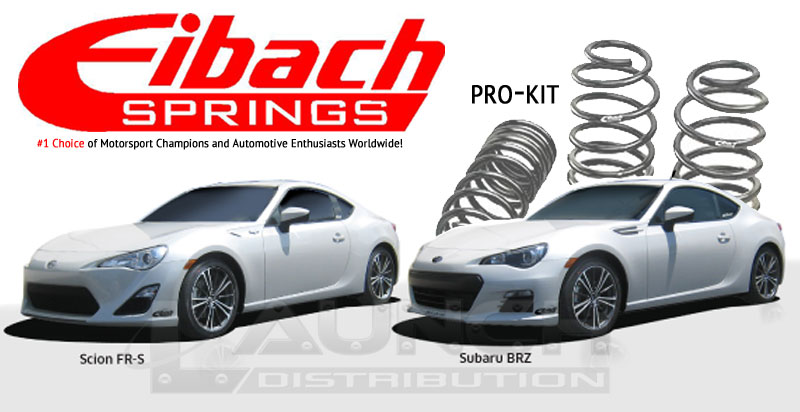 Click the link below for complete details.
Specification Guide
Place your order
Call your Launch Sales Representative for pricing at (626) 839-7150 today!