Engineered with the same care as our PRO-KIT springs, Eibach SPORTLINE springs achieve legendary handling by aggressively lowering your Mustang's center of gravity, using our precision— engineered progressive spring rates.
– Extreme Performance Meets Extreme Style
– Race-Car Like Handling
– Lower than our PRO-KIT—Lowers Mustang Boss 1.0″ Front and 1.8″ Rear
– Progressive Spring Design
– Excellent Ride Quality
– Part of the Eibach SPORT-PLUS
– Million Mile Warranty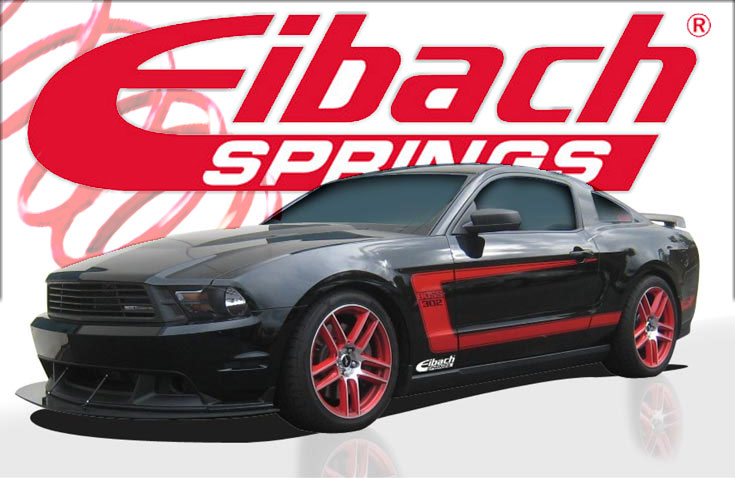 By radically lowering your car's center of gravity, our SPORTLINE springs dramatically reduce squat during acceleration, body roll in corners and nosedive under braking. By using our proprietary, progressive spring design, our SPORTLINE springs provide the ultimate balance between high performance, extreme lowering and comfortable ride quality. When combined with today's wild high-performance wheels and tires, the result is a car that handles just as white-hot as it looks.
Contact your Launch Distribution representative for pricing and availability.