LAUNCH Distribution is proud to announce the arrival of the carbon steel under brace for the BRZ/FRS and oval universal muffler with a 4-inch blue tip from DC SPORTS.
Items are in stock and ready to ship directly to you!
Call us now and order today. Contact your LAUNCH sales rep for pricing at (626) 839-7150.
Carbon Steel Under Brace for BRZ/FRS
Part No. CUB1407-A (1-pc Rear Lateral Sub Frame Brace)
Part No. CUB1407-B (2-pc Rear Sub Frame Braces)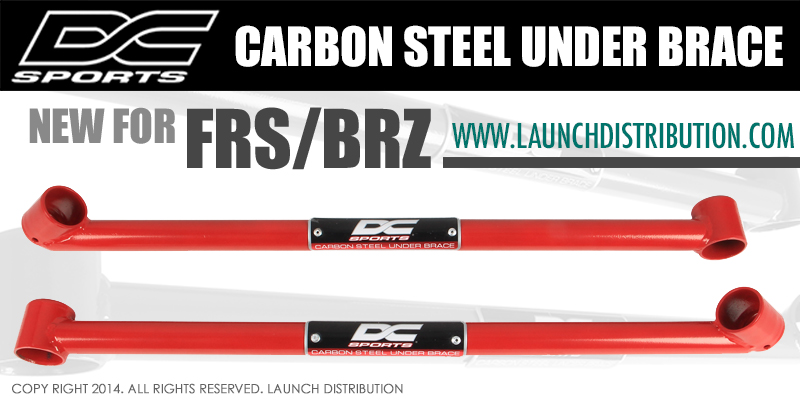 Universal Oval Muffler with 4-inch Blue Tip
Part No. DCM4000 (2.5″ inlet core)
Part No. DCM4500 (3″ inlet core)