Launch Distribution is proud to announce the arrival of A'PEXi to our motorsports line.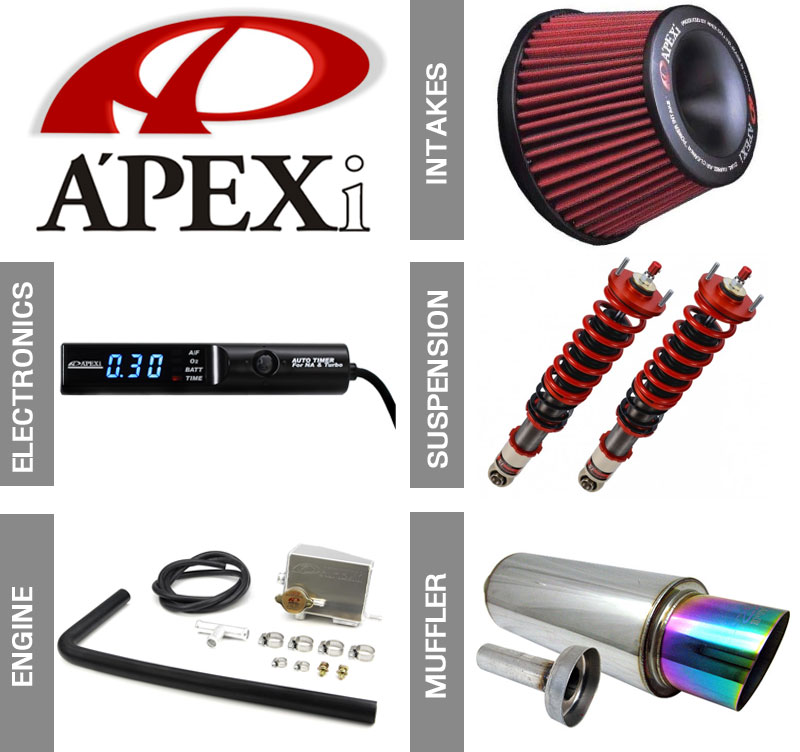 Founded in Japan in 1992, A'PEXi has grown from just a small tuning parts manufacturer to a multi-industry international powerhouse. 2011 marks the 14th year for A'PEXi USA and the 20th year for the A'PEXi Group of Companies. Growth has come from hard work, research, and the highest commitment to customer service and feedback. An international network of tuning shops and consumers provides a steady flow of incoming information that continuously fuels the engineers at A'PEXi.
Championship wins and racing feedback can be seen reflected throughout the product lineup. Localization of products has also been a top priority so that we can better serve the needs of our customers. It is with this steady flow of commitment and goals that A'PEXi has been able to mature so quickly. A'PEXi has now applied the extensive knowledge it has gained from automotive motorsports and used it to expand into new and technologically advanced business ventures. In response to increasing emissions and environmental issues, A'PEXi has embraced the technological fight to create clean burning technologies for everyday automotive use.
Our ability to produce the next generation racing engines and tuning cars relies on our ability to analyze and conquer today's emissions problems. Our expansion into Diesel Particulate Filter systems has won us acclaim in Japan. A'PEXi DPF systems are now standard on public diesel buses all across the metropolitan Tokyo area as well as on a whole generation of commercial diesel trucks. High performance catalytic converters are one of the new street products born from this division. A'PEXi has also developed a type of the world's only cellular phone data packet transfer technology. This technology allows users to "talk" to their cars and homes via their cell phone. A'PEXi has set up an international network of computer servers that allow the remote control of car security using the cell phone. Digital pictures and video can be sent to the phone from the car making it the world's first interactive car security system. This cell phone technology knows no limits and has already been applied to our new home security systems. Future applications for this technology include multi channel streaming TV/video use and corporate business transaction assistance.
Place you order
Call your Launch Representative for pricing at (626) 839-7150.