The Dynamic Air Scoop (D.A.S.) from aFe Power is a very simple, bolt-on product that increases air flow and velocity through the factory kidney bean grille. This lightweight rotomold intake scoop is black for a stealth appearance. You will notice the improved throttle response as the speed of your intake air flow is increased. This scoop is a perfect addition to a cold air intake installation.
Increased Throttle Response:
This Dynamic Air scoop increases air flow velocity into the factory intake snorkel which improves throttle response across the power band.
Lower Intake Air Temperature:
Dynamic Air scoops lower intake air temperatures by forcing cooler air into the factory intake snorkel.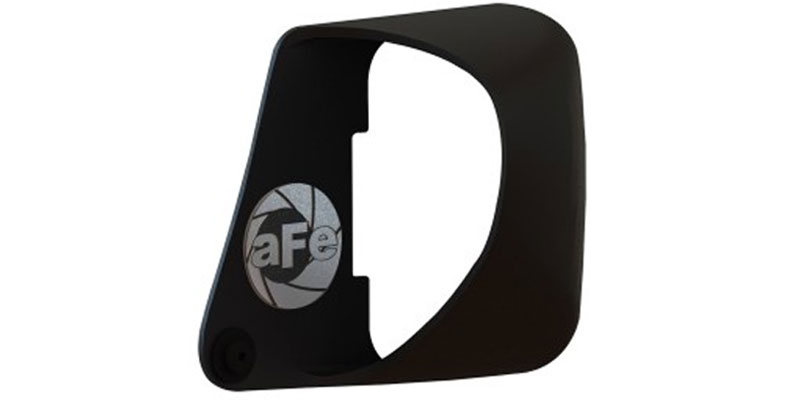 Call you Launch sales representative for price and availability.
Phone (626) 839-7150